Creating hope through action
To mark World Suicide Prevention Day, we're launching the shiny new 'news' section of the Sheffield Suicide Support and Prevention website with a call to action for Sheffield people, organisations, and communities.
So, welcome to our first blog within our news section! Every year on the 10th of September, people, organisations and communities come together in the form of events, campaigns and knowledge sharing on how we can create a place where fewer people die by suicide.
Samaritans have launched their campaign for World Suicide Prevention day which is all about creating hope through action. Their campaign, which includes myths, quotes and ways in which we can prevent suicide can be found here.
Our news section will be a place on our website with news items and blogs that have themes of hope running through it. A once more static website hopes to now be more engaging for the community.
Our ask is simple: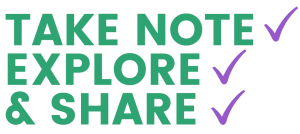 This website: www.sheffieldsuicidesupport.co.uk.
Campaigns like this help raise awareness of what's available to help prevent suicide, including traffic to websites like this for example which is important for everybody to know about within Sheffield in case a time crops up when it is needed.
Our website is here for you to access every day, whether it be for yourself, a loved one, or someone you've found yourself having a conversation with who needs to know where and how you can access support. It's also here for people who are bereaved by suicide and would like to know what support is available, which is more specific and sensitive to how bereavement through suicide is different from other losses.
Are you here and want to learn some more about how you can help? Zero Suicide Alliance does some fantastic free suicide prevention training available to everyone and it only takes about 20 minutes to complete.
Other news:
After Suicide UK have also developed a booklet and website to support people who have witnessed the suicide of someone they didn't know for #WSPD2021
The website is available here
And the PDF is here
Don't forget to take note, explore and share this website. Find us over on Twitter @SheffMHG
__________________________________________________________________________________
You may have seen a lot of difficult content this World Suicide Prevention Day. Remember, Samaritans are open 24/7 for emotional support if you need to talk.
You can call them any time, day or night, on 116 123, or email [email protected]
Our website www.sheffieldsuicidesupport.co.uk also has other support available, including for people who are bereaved by suicide.
Robyn Fletcher
September 10, 2021